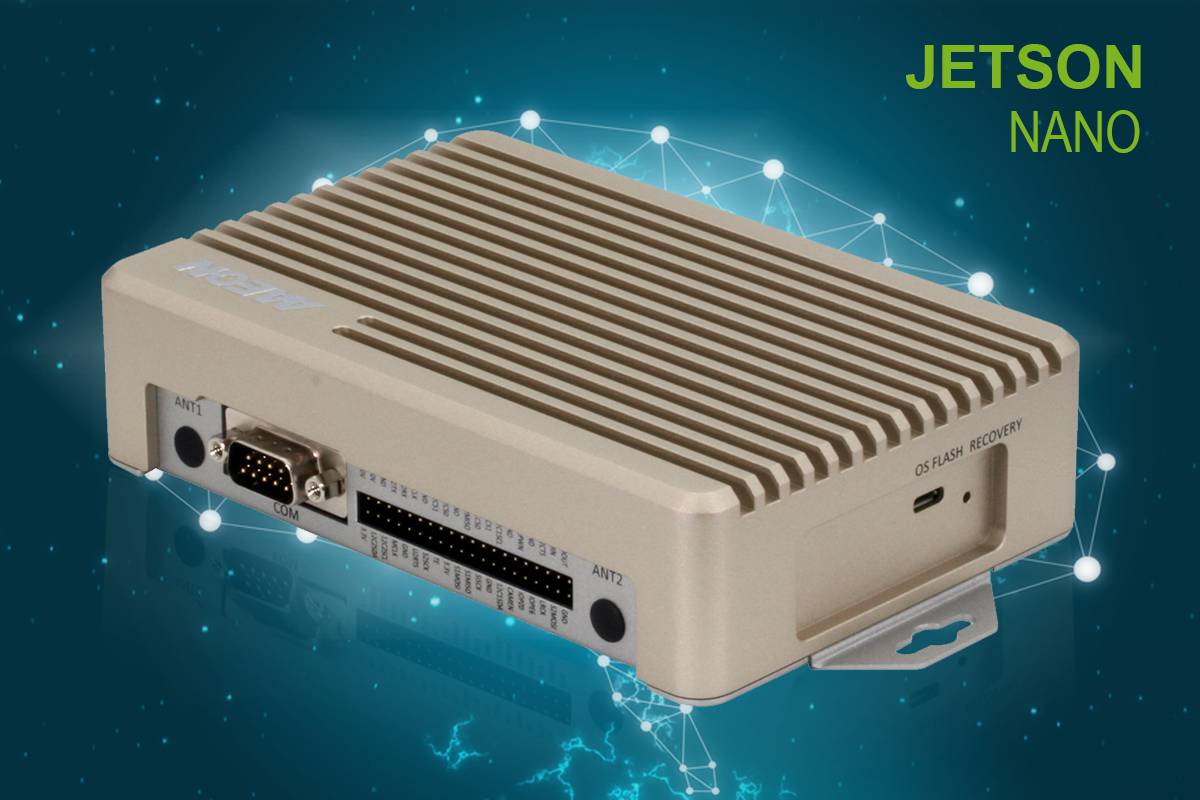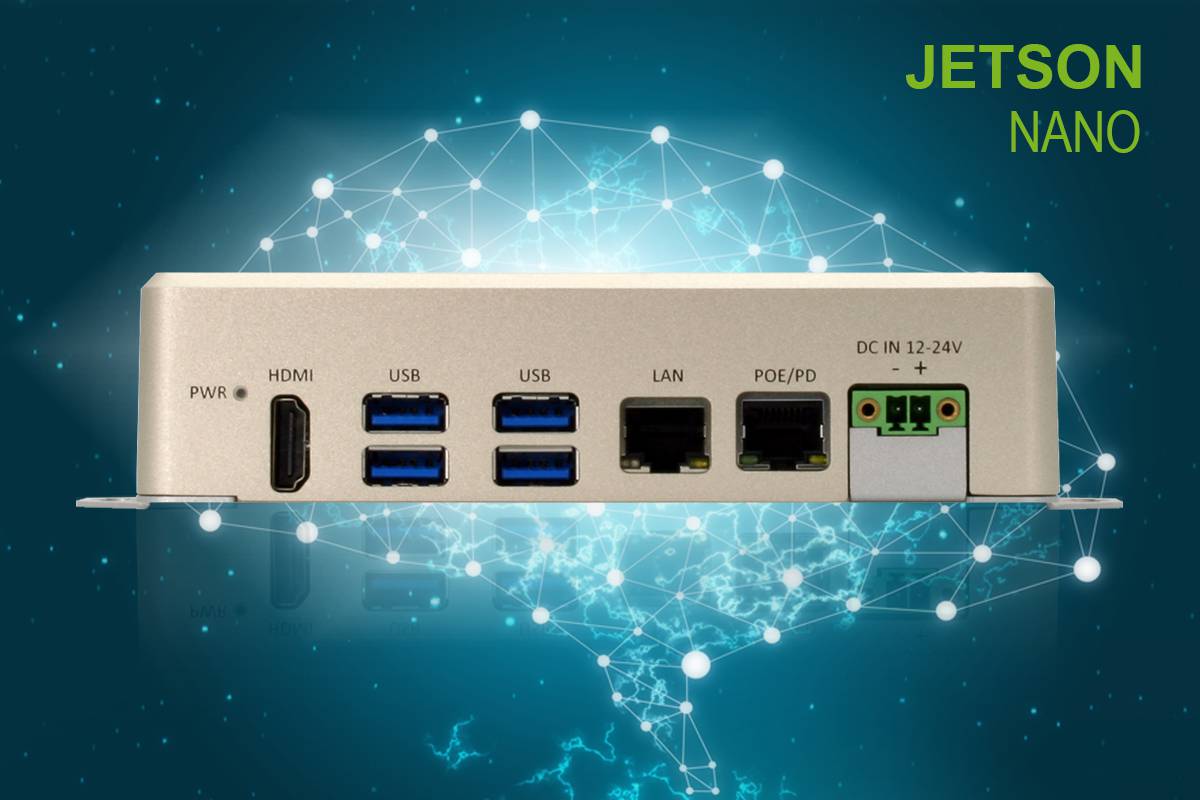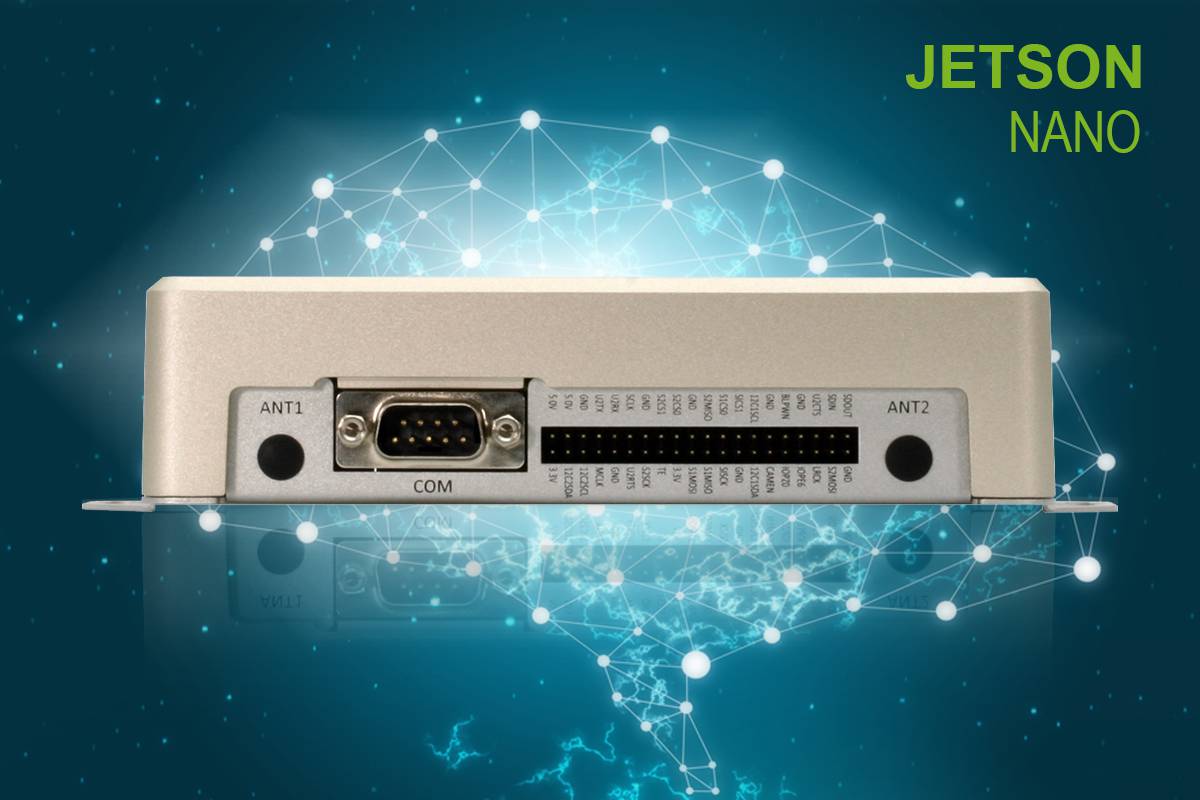 BOXER-8222AI
AI@Edge Fanless Embedded Box PC with NVIDIA® Jetson Nano™, PD Port
---
Features
NVIDIA® Jetson Nano™
PoE/PD x 1
4GB LPDDR4 + 16GB eMMC or 32GB SD card
USB 3.2 Gen 1 x 4
M.2 E-key slot x 1 for WiFi function expansion
DC 12 ~ 24V wide voltage power input
Wide working temperature -10°C ~ 70°C
The BOXER-8222AI is powered by the innovative and energy efficient NVIDIA® Jetson Nano™ SoC. Specialized for AI edge computing, the Jetson Nano utilizes the quad-core ARM® Cortex®-A57 MPCore processor with NVIDIA Maxwell™ GPU architecture featuring 128 NVIDIA CUDA® cores. This innovative design allows processing speeds up to 472 GFLOPs and is capable of operating multiple neural networks or processing several high-resolution images at the same time. The NVIDIA Jetson Nano also features onboard 4GB RAM and MicroSD card slot supporting up to 32GB of storage.
The BOXER-8222AI features a PoE PD (Powered Device) LAN port, allowing for deployment without a dedicated power supply when connected to a PSE Gateway (Power Supply Equipment).
The BOXER-8222AI utilizes the 802.3at standard, supporting power input of 25.6W, more than enough to power the system and connected devices such as USB cameras and sensors.
The BOXER-8222AI is designed with a flexible I/O loadout including a 40-pin I/O connector designed to support a wide range of sensors and controllers. It also features four USB3.2 Gen 2 ports, RS-232 COM port, as well as LAN and HDMI ports. The BOXER-8222AI also supports Wi-Fi expansion with an onboard M.2 2230 slot.
The BOXER-8222AI is designed to operate in a range of rugged environments, featuring a fan-less design to ensure reliable operation. It can operate in temperatures from -10°C up to 70°C without a loss in performance. Its compact size also makes it easy to deploy in tight spaces, putting it closer to where it's needed.
BOXER-8222AI
System

AI Accelerator
Nvidia Jetson Nano
CPU
Quad Core ARM® Cortex®-A57 MPCore Proccessor
System Memory
4GB LPDDR4
Storage Device

32 GB MicroSD Card (Version A)
16 GB eMMC (Version B)
Mini-Card (Full Size) x 1 (PCIE+SATA+USB)

Display Interface
HDMI 2.0
Ethernet
10/100/1000Base-TX x 2
I/O

USB 3.2 Gen 1 x 4
LAN x 1
PD x1 (Powered Device)
40-pin I/O x 1 (GPIO/I2S/I2C/Audio/SPI/UART)
RS-232 x 1
HDMI x 1
Mico-USB x 1 for Flash OS
DC Power Input x 1
Recovery Button x 1
Micro-USB for Flash OS x 1

Expansion

Antenna x 2
M.2 2230 E Key x 1 (for Wi-Fi)

Indicator
Power LED x 1
OS Support

Linux (AAEON ACLinux 4.9)
Linux (NVIDIA Jetpack 4.5)

Power Supply

Power Requirement
DC 12V~24V 2-pin terminal

Mechanical

Mounting
Wallmount
Dimensions (W x D x H)

6.92" x 3.94" x 1.54" (175.8 mm x 100.0 mm x 39.0 mm)

Gross Weight
2.31 lbs (1.05 kg)
Net Weight
1.28 lbs (0.58 kg)

Environmental

Operating Temperature

14°F ~ 158°F (-10°C ~ 70°C, according to IEC60068-2 with 0.5 m/s AirFlow)

Storage Temperature
-40 °F ~ 176°F(-40°C ~ 80°C)
Storage Humidity
95% @ 40°C, non-condensing
Anti-Vibration
3 Grms/ 5 ~ 500Hz/ operation – MicroSD or eMMC
Certification
CE/FCC class A
For packing list, detailed specifications and other product information, download the Datasheet or User Manual.