AAEON AI Solutions
AAEON is an award-winning leader in designing and developing AI and Edge Computing hardware solutions. Leveraging our decades of experience in developing rugged embedded systems with our suppliers and partners, AAEON offers a wide range of flexible AI@Edge solutions built to power any project, from Smart Retail to Smart Cities and more. AAEON manufacturer services and OEM/ODM service provides our customers with customized hardware. By connecting our customers with software partners, AAEON can provide complete end-to-end solutions to get your project up and running quickly.
See our product offerings with our product catalog.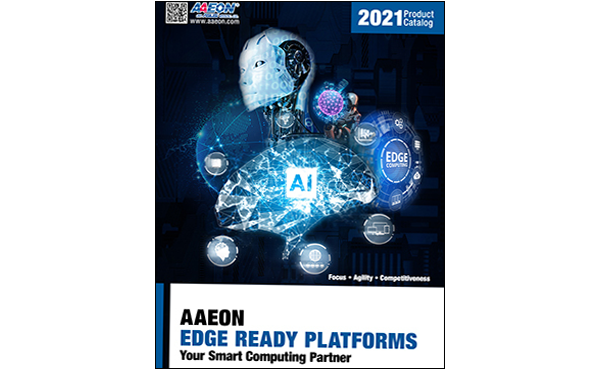 2021 Master Catalog
AAEON is dedicated to delivering industry leading solutions to powering AI, edge computing and embedded applications. The 2021 Edge Ready Platforms Master Catalog details our range of compact industrial boards, workstation motherboards, rugged embedded systems and AI module solutions. These solutions help power a range of applications across several vertical markets including Warehousing, Construction, Security, Smart City, Smart Factory, Transportation, Digital Signage, Healthcare and Telecommunications.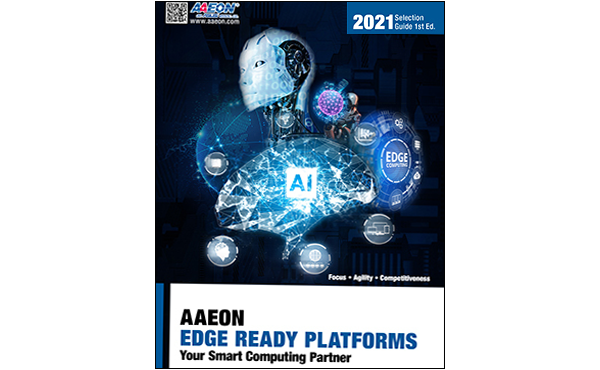 2021 Selection Guide 1st Edition
AAEON 2021 selection guide will help you choose from among the many great product choices available from AAEON.