Israel projects that its population will double to almost 16 million by 2048, with budgets allocated to build 1,120,000 new residential housing units to accommodate this rapid growth by 2035. With exciting residential and infrastructural projects however, comes construction and demolition waste (CDW), which is comprised of dirt, soil, concrete and other inert materials resulting from the construction industry.
With a greater emphasis on sustainability, the construction industry has become increasingly cognizant of how such waste should be dealt with, and has increasingly shifted towards tightening restrictions on the illegal dumping and improper disposal of CDW. The Israeli Civil Administration noted in 2008 that CDW was commonly disposed of at 'unofficial sites', which had caused damage to soil and aquifers in some regions of the country.
While prior to 2008, fines were imposed for illegal dumping, it was a punishment that was not strictly enforced. However, Israel has taken a tougher stance on the matter in recent years, with environmental regulations allowing municipalities to impose vehicle impoundment and criminal indictment for illegal CDW disposal.
To ensure compliance with Israel's environmental regulations, one company developed a dirt disposal monitoring system to verify that CDW was disposed of only at authorized locations. The company utilized AAEON's BOXER-8221AI for this project because of its sophisticated edge computing capabilities and ruggedness, making it conducive to maintaining accuracy in tough conditions.
The Israeli company integrated the BOXER-8221AI into their dirt disposal monitoring system to achieve three primary aims; to ensure that CDW was disposed of in compliance with government regulations, to improve driver safety, and to improve the efficiency of their fleet management.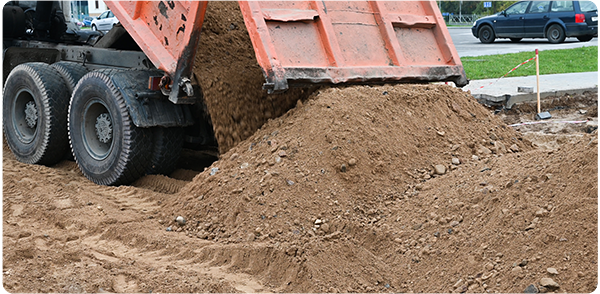 CDW Disposal Compliance
To insure against drivers disposing of their shipment at unapproved sites, the company needed a system that detected if a dump truck's tailgate had been opened in any location other than the approved destination for a given route. Due to the size of the fleet, and number of drivers, a key issue was being able to monitor this in real-time, while also operating in the harsh conditions of the vehicle. As such, the aim was to develop an application that would monitor the dump truck's tailgate activity, and only alert the fleet's management in the event the tailgate had been opened.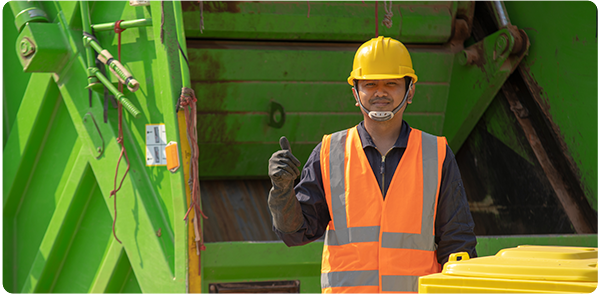 Driver Safety
With logistics drivers renowned for irregular working patterns, often requiring long or staggered shifts, a key aim for this project was to incorporate technology that improved driver safety in addition to regulatory compliance. As such, the company would require a device that was able to support an advanced driver-assistance system, while not adding unnecessary strain to their fleet's power consumption.
Ensuring Compliance with Sensor Technology
By deploying the BOXER-8221AI to power their application, the company could rely on its remarkable rugged, fanless design. With low power consumption, anti-vibration features of 3 Grms/ 5 ~ 500Hz/ operation, and a wide operating temperature; the BOXER-8221AI provided stable, long-term operation without the need for frequent maintenance.
With such a solid base, the application was able to monitor a vehicle's tailgate using locally deployed sensors. Releasing the truck's tailgate would be detected by the sensor, and interpreted by the BOXER-8221AI via the powerful inferencing technology of its NVIDIA Jetson Nano module. Featuring 128 CUDA® cores, the Jetson Nano's Maxwell™ GPU architecture allowed this data to be communicated in real time, flagging the event to fleet management as a potential illegal disposal.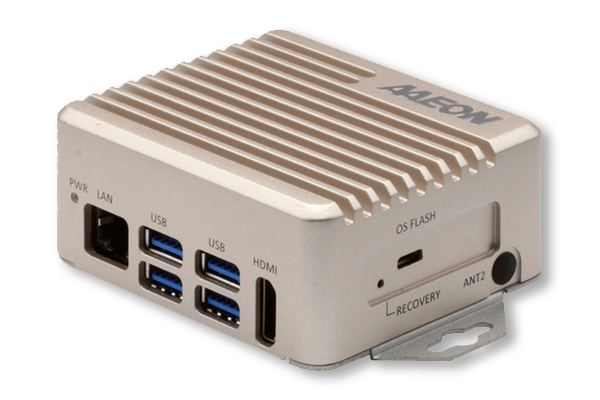 Additionally, the BOXER-8221AI was equipped with an M.2 E-Key 2230 port, ensuring the application had a stable Wi-Fi connection so an accurate determination of the vehicle's location could be made. This data was held solely on the application device, rather than communicated to a centralized, cloud-based server. By monitoring this data on the edge, the powerful on-board BOXER-8221AI, along with the Jetson Nano, could process the data with no latency, ensuring real-time accuracy of both the location and sensor data collected.
Improving Driver Safety with Fatigue Detection
Because of the BOXER-8221AI's dense I/O, featuring four USB 3.2 Gen 1 slots, two RS-232 slots, and one MicroSD slot; along with the Jetson Nano's 0.5 TOPS providing excellent AI inferencing power, the application was able to host an in-vehicle camera to detect driver fatigue. By utilizing USB, rather than IP cameras, the application remained very power-efficient, while also being less expensive to deploy and maintain.
The advanced driver-assistance system operated through the USB camera feed being retained and processed by the BOXER-8221AI, with the Jetson Nano's object detection capabilities combining with the company's own software to identify signs of driver fatigue, such as their head lowering while driving.
Because privacy is always a concern when working with body language detection applications, the data received via the USB camera and processed by the application's graphic unit was once again only monitored on the edge. This is with the exception that signs of driver fatigue were detected, wherein the system would alert the company's fleet management. The company could also rely on the accuracy of this system, with the BOXER-8221AI's innovative design allowing processing speeds of up to 472 GFLOPs, and the simultaneous processing of multiple high-resolution images.
With 1,120,000 new residential housing units scheduled to be built by 2035, the Israeli construction industry will experience unforeseen economic growth. However, the volume of CDW will correspond with this productivity, and to actively engage with government sustainability goals, the dirt disposal monitoring system has shown it can provide the solution to some of the issues the industry faces.
By employing the BOXER-8221AI as the base for their application, the company was able to retain the location data of their vehicles, while also determining whether CDW had dropped from the vehicle's flatbed, either by accident or as a result of illegal dumping. This ensured the company remained in compliance with Israeli environmental regulations, and contributed towards the country's sustainability goals.
Further to this, they were able to increase the safety and well-being of their drivers, with the advanced driver-assistance system providing a preventative measure against driver fatigue. To provide this feature while maintaining the privacy of the driver could only have been achieved by AAEON's advanced, edge AI computing ensuring USB camera data collected remained on the edge, only being centrally transferred when necessary.