Navigating Healthcare Through the Lens of AI
The topic of Artificial Intelligence (AI) in the healthcare industry is one that draws a lot of intrigue. For example, the deployment of AI robotics to assist with things such as microsurgery is often perceived as the next step in human advancement. However, other uses of AI in this space have resulted in feelings of concern. For example, the use of smart camera technology in medical and care settings has been met with reservations.
Two different companies supplying medical technologies to hospitals in the United States and China had the objective of implementing AI into hospital settings, but in two very different ways. The first company aimed to install AI safety cameras in patient rooms, with the aim of identifying the signs of an impending patient fall. This would allow medical staff to achieve a faster response rate to falls occurring in elderly and vulnerable patients, which can be potentially life-threatening.
The second company's objective was to deploy order delivery robots to deliver food and medicine to patients, reducing the potential for infection. While this concept is particularly poignant considering the emergence of COVID-19 in recent years, the order delivery robot also handles a task which would otherwise take up an inordinate amount of human capital per day, depending on patient numbers. As such, human resources can be diverted into other areas, improving overall care.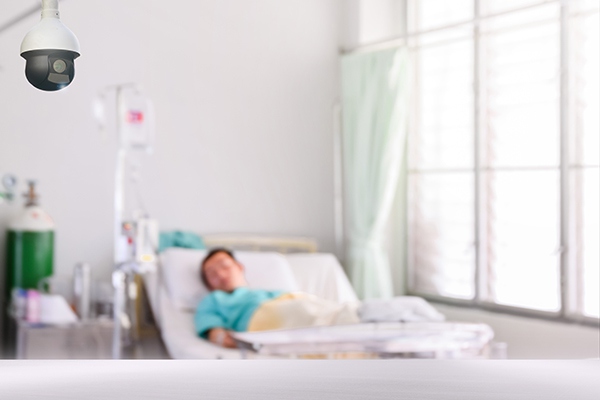 It is difficult to establish how new technologies should operate within medical care, which has an operating framework with diverse responsibilities and objectives. Of course, the primary goal of healthcare is to improve the health of patients, but there are other factors to consider. With respect to smart safety cameras, it is a given that patients are in hospital to receive medical treatment, and so any technology that helps to facilitate this would be a positive thing. However, patients also have expectations that their privacy and dignity be respected, outside of medical necessity.
This is where potential issues arise when using a safety camera in areas where patients have an expectation of privacy (i.e., examination rooms, bathrooms). Many patients would not be comfortable with a camera present in such private settings, despite benefits such as fall prevention or improvements to emergency response times.
Exacerbating patient concerns over privacy, the order delivery robot also has the challenge of mistaken identity to contend with. When considering the often-busy atmosphere of hospitals and care facilities, it is easy to envisage scenarios where a patient may have changed rooms, but this information is not conveyed to the order delivery robot. The resulting confusion could lead to negative patient outcomes with regard to medication or food allergens.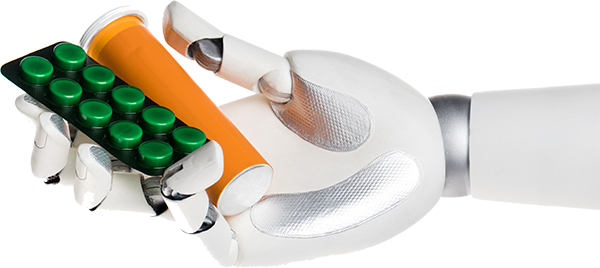 Solutions – Smart Safety Cameras
When implementing their patient safety cameras, the healthcare equipment manufacturer was fully aware of potential patient concerns, and designed the device with these concerns in mind. By deploying the smart safety camera using the carrier board of the BOXER-8222AI, they were able to create a device that monitored patient movements without actually recording any footage of the patient. Despite the lack of literal footage, the smart safety camera was able to identify when a patient had fallen using AI inference technology facilitated by the BOXER-8222AI's quad-core ARM® Cortex®-A57 MPCore processor with NVIDIA Maxwell™ GPU architecture.
Because the BOXER-8222AI is powered by the NVIDIA® Jetson Nano™ SoC, it has processing speeds of up to 472 GFLOPs and can process multiple high-resolution images at a time. This makes it perfect for the purpose the hospitals require, as its AI edge capabilities allow for high speed inference to take place and for this information to be fed to healthcare professionals immediately. However, the key factor is that rather than a human being reviewing footage, the AI edge fall detection system would note that an incident consistent with a fall had occurred, and instead show a graphic outline of the fall, along with code confirming it. This provides a dual solution, ensuring patient safety while also protecting their privacy.
The method behind this is that AAEON adapted and integrated ARM Trustzone software to provide hardware-enforced security, ensuring the camera operates on the edge, providing peace of mind to patients that the data transferred is not stored on the cloud. Illustrating just how versatile AAEON's edge solutions are, it is also possible to integrate board support package (BSP) security, add privacy features, or customize our embedded products to suit a variety of business needs.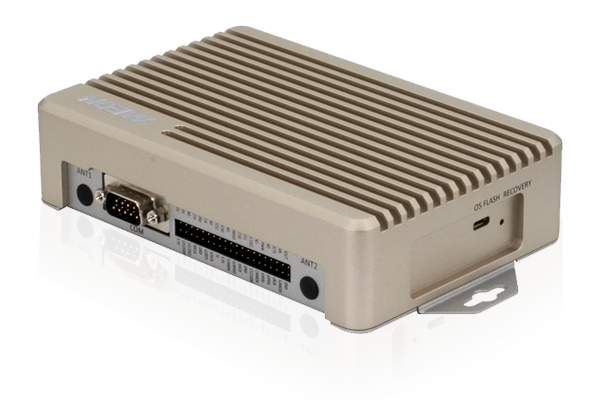 Solutions – Order Delivery Robot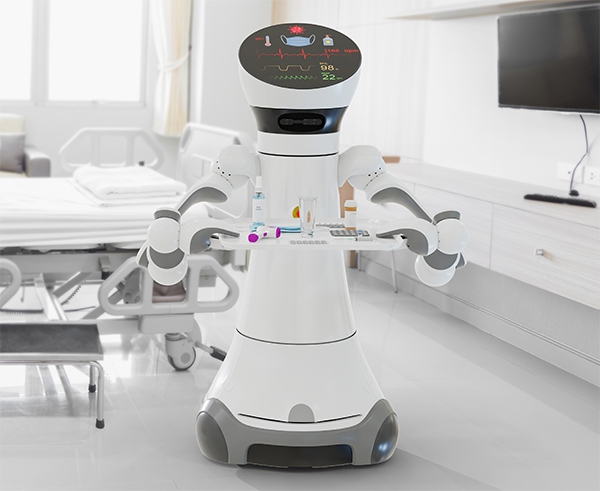 While the Smart Safety Camera does not retain footage of patients or incidents, the Order Delivery Robot needs to in order to function effectively. When in use, the robot is programed to deliver food, medication, and other items to patients within the hospital, reducing the risk of Covid-19 transmission. However, in such scenarios, it is important to maintain a high standard to ensure patient care and due diligence so the correct items and medication are delivered to the correct patient.
However, the same patient concern besieges the order delivery robot – privacy. While the robot's camera does capture footage of patients, there is still a way for the application to grant the patient privacy. To do this, the robot operates on the very edge, and so while there may be instances of facial footage, all of the footage taken is stored locally, on the edge, rather than being uploaded to the cloud. Further to this, any data that is stored locally can be fully encrypted, providing a further layer of security. Powered by the NVIDIA Jetson Xavier, the AI@Edge Fanless Embedded Box PC was built for edge AI applications, and allows for additional privacy given the setting it is designed to operate in.
To address the second potential challenge of the robot mistaking a patient's identity, the company equipped the order delivery robot with facial recognition capabilities, so it would not dispense medicine or other supplies to the incorrect patient. To achieve this, the company used their own facial recognition software, which was integrated with the BOXER-8250AI's four USB 3.2 Gen 1 ports, five Gigabit LAN ports, and two COM ports, which allowed for deployment of sensors and cameras through which the robot's visual data could be transferred and analyzed. This feature prevented scenarios such as the incorrect patient being provided with medicine not intended for them.