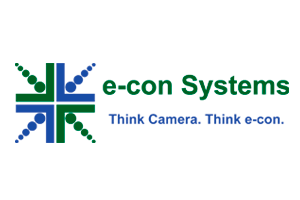 Company name

e-con Systems

Region

Global

Company brief

e-con Systems enhances machine vision with 20+ years expertise. Specializing in cutting-edge camera tech for AMR, autonomous shopping, etc.

Industry focus

- Robotics

- Industrial automation

- Smart City

- Smart Retail

- Heavy Machineries

Products

Embedded Vision Cameras - MIPI, GMSL2, USB, FPD link III, GigE, Industrial and Automotive cameras, Night Vision, and Edge AI cameras.

Contact

Contact form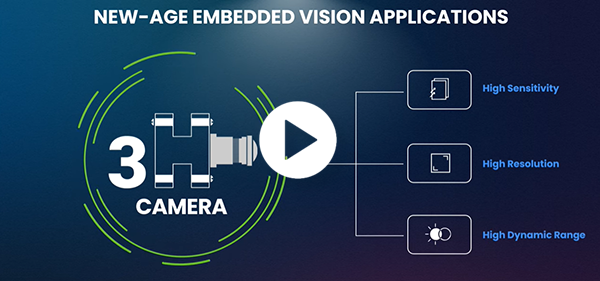 4K HDR GMSL2 multi camera solution for NVIDIA Jetson AGX Orin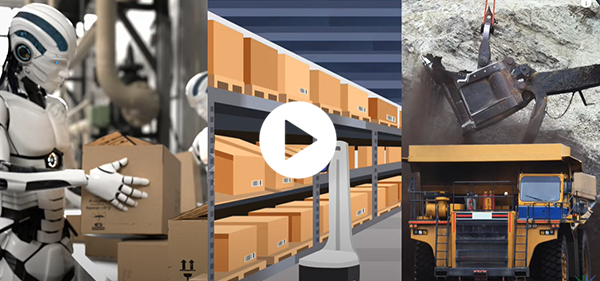 AR0234 Full HD GMSL2 Global Shutter Multi Camera Solution for NVIDIA Jetson Platform
e-con Systems has been a pioneer in the embedded vision space; designing, developing and manufacturing custom and off-the-shelf camera solutions since 2003. With a team of 300+ extremely skilled core engineers, our products are currently embedded in over 350 customer products. So far, we have shipped over 2 million cameras to the United States, Europe, Japan, South Korea and many more countries.
Our wide portfolio of products includes MIPI camera, GMSL cameras, USB 3.1 Gen 1 cameras, TOF cameras, stereo cameras etc. e-con Systems offers a wide variety of cameras with exceptional features like high frame rates, 4K resolution, ultra-low light sensitivity, HDR, precise autofocus, ToF capabilities, LFM, IP66 and IP67 ratings, global shutters, split pixel technology, active alignment technology, etc., all backed by a reliable 3-year warranty. These cameras range from a resolution of 2MP up to 20MP. As NVIDIA's Elite partner, e-con Systems significantly reduces time-to-market for our customers.
Our cameras are suitable for applications such as autonomous mobile robots, smart agricultural devices, medical diagnostic systems, smart checkouts/carts, sports broadcasting systems, industrial handhelds, drones, biometric systems, etc.
What sets e-con Systems apart is our deep expertise in building customized product designs while ensuring rapid prototyping and custom modifications in camera hardware and software, including form factor modifications, ISP tuning, carrier board development, lens calibration, and much more.
By empowering machines to see, e-con Systems looks to create a world where humans have enriching life experiences so that they can make the world better.
e-con Systems offers an extensive range of high-quality camera solutions tailored for AAEON's AI Edge embedded system, including BOXER-8224AI and BOXER-8645AI.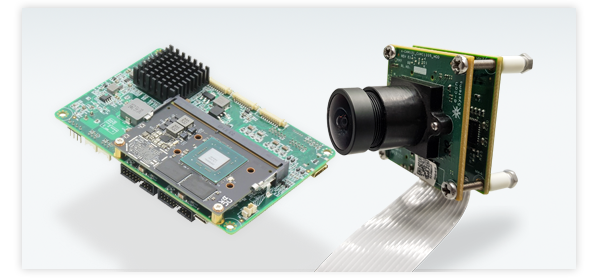 e-CAM131_CUNX: 4K Ultra HD fixed focus camera module is designed to be compatible with the BOXER-8224AI platform.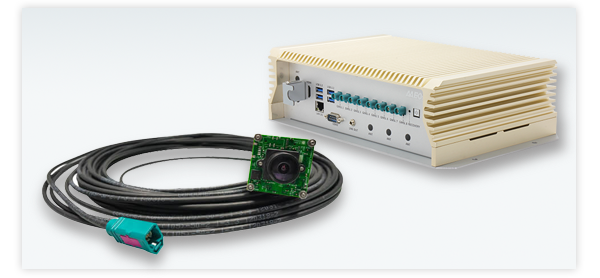 NileCAM81: 4K HDR GMSL2 camera is designed to be compatible with the BOXER-8645AI platform.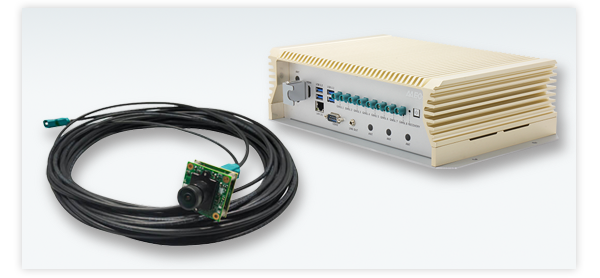 NileCAM25: Full HD GMSL2 Global Shutter color camera is designed to be compatible with the BOXER-8645AI platform.
These e-con cameras boast a multitude of key features such as high resolution, multi-camera synchronization, global shutter, high frame rate, IP67-rated enclosure with antifogging capability, 15-meter-long cable, on-board high-performance ISP and excellent low-light sensitivity, ensuring superior image quality, low noise performance and accurate color reproduction. Additional features include auto-focus, exposure control, and white balance, enabling users to capture optimized images effortlessly.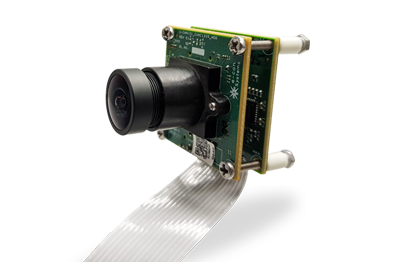 e-CAM131_CUNX
4K Ultra HD camera
e-CAM131_CUNX is a 4K Ultra HD fixed focus MIPI camera designed for use with the NVIDIA® Jetson Xavier™ NX/NVIDIA® Jetson Nano™ developer kit. This camera utilizes a 13 MP AR1335 CMOS Image sensor from onsemi® and includes a dedicated Image Signal Processor chip (ISP) for Auto White Balance and Auto Exposure control. It can be easily integrated with any V4L2 application and connected directly to the MIPI CSI-2 interface on the NVIDIA® Jetson Xavier™ NX/NVIDIA® Jetson Nano™ developer kit.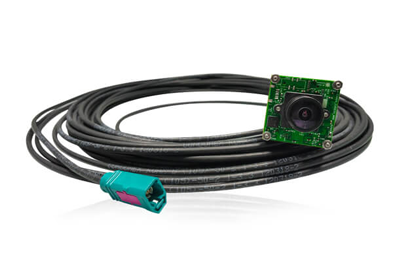 NileCAM81
4K HDR GMSL2 Camera
NileCAM81 is a 4K HDR GMSL 2 camera with a 1/1.7-inch AR0821 sensor and large pixel size. It features an onboard ISP with auto exposure and white balance for optimal image output. The camera supports M12 lenses, offering lens flexibility. Compatible with NVIDIA Jetson AGX Xavier and AGX Orin via GMSL 2 interface, it streams uncompressed video at high frame rates (60 fps for HD and FHD, 16 fps for 8MP) up to 15 meters distance with low latency.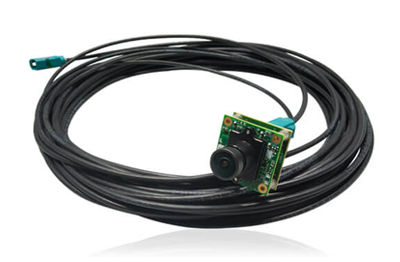 NileCAM25
2MP GMSL2 Global Shutter Camera
NileCAM25: A powerful Full HD GMSL2 global shutter camera. Its high-performance ISP ensures optimal Auto White Balance and Exposure control. With a FAKRA connector, it enables reliable video transfer up to 15 meters. The 120 fps global shutter minimizes motion blur, capturing crisp images. Perfect for robotics and smart traffic applications, NileCAM25 offers seamless compatibility with Jetson AGX Xavier™ and Jetson Xavier NX platforms.