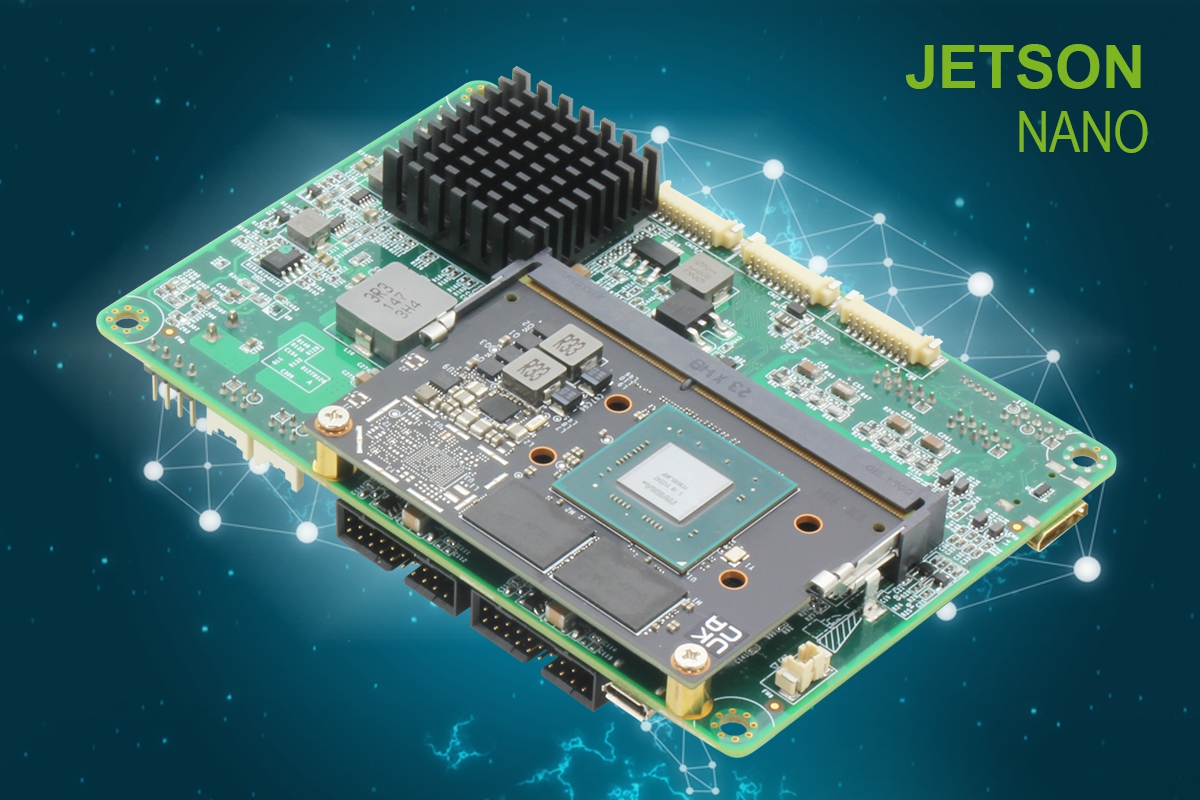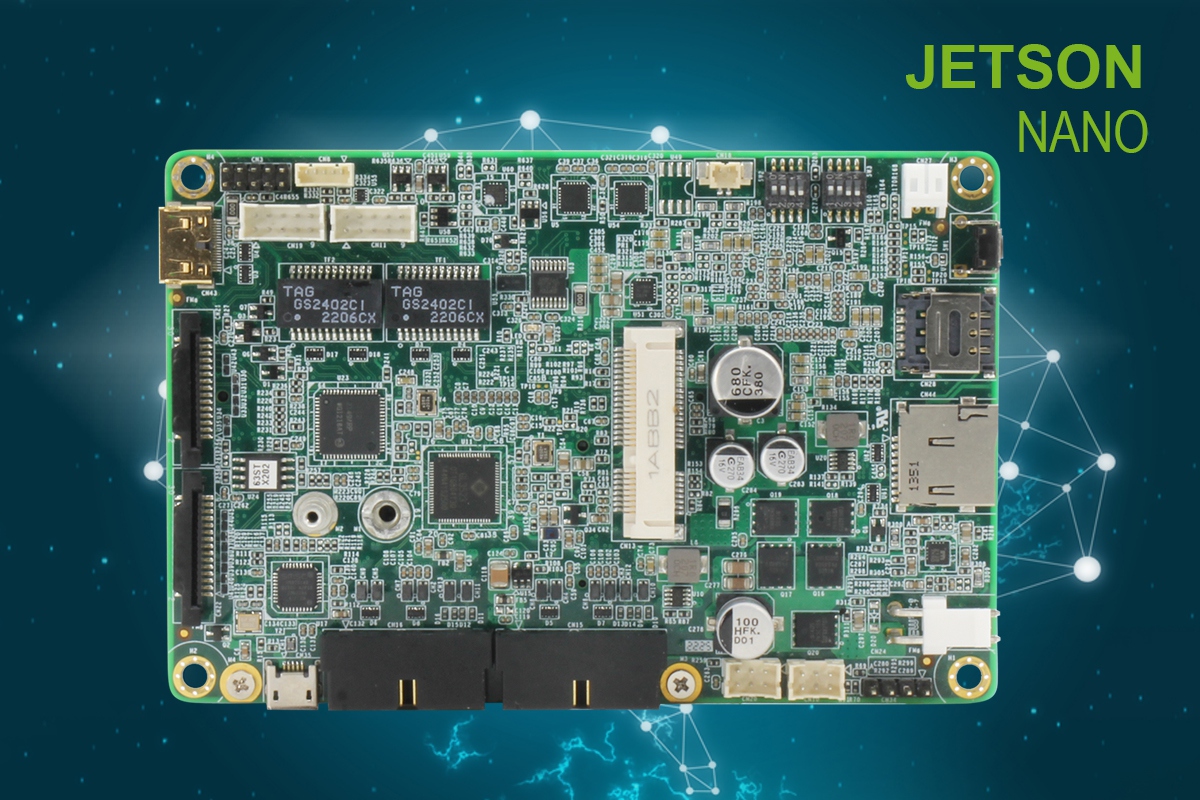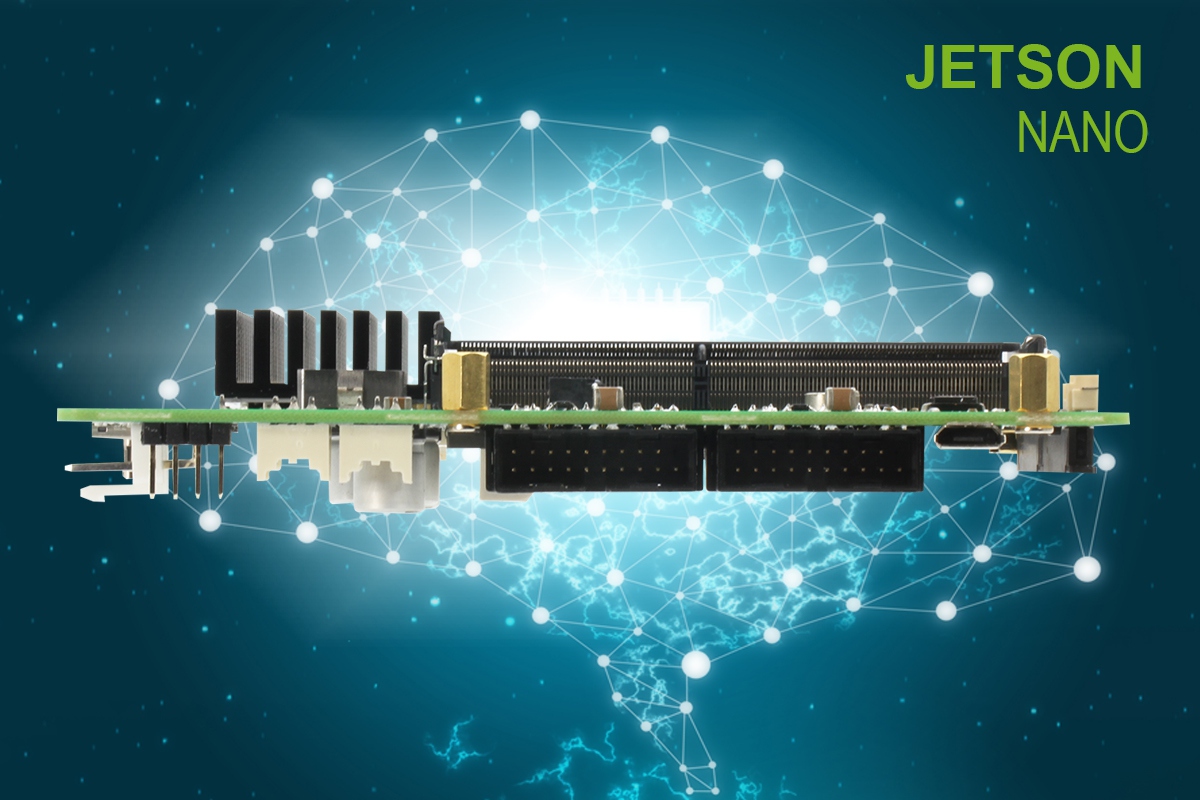 BOXER-8224AI
AI@Edge Embedded System with NVIDIA® Jetson Nano™
---
Features
NVIDIA® Jetson Nano™
MIPI Connector x 2
MicroSD x 1, Mini Card x 1, M.2 2230 E-Key x 1
GbE LAN x 2, USB 3.2 x 4, GPIO, UART, I2C (via Wafer)
12V ~ 24V Wide Power DC Input
Introducing the BOXER-8224AI - a unique edge AI solution that offers system-level capabilities in a tiny form factor.
With its pin-wafer design, including MIPI-CSI camera connectors, it provides sophisticated interfaces in limited installation spaces, making it an ideal choice for applications like drones.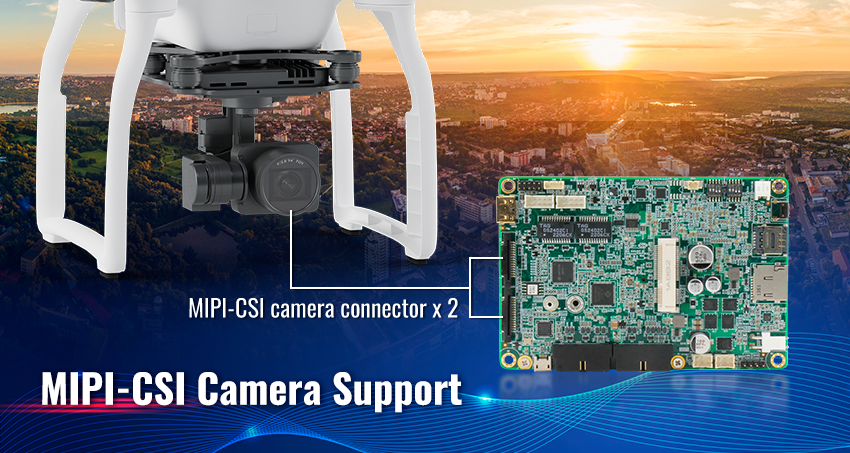 MIPI-CSI Camera Support
Sporting two MIPI-CSI camera connectors, the BOXER-8224AI offers a high-speed, reliable, and power-efficient imaging interface, allowing users to incorporate smaller, more cost-effective peripheral cameras for space-limited deployment settings, such as drones. This attribute also increases the quality and longevity of such applications, offering triple the bandwidth of cameras connected via ethernet cameras and far more stability and reliability than USB cameras.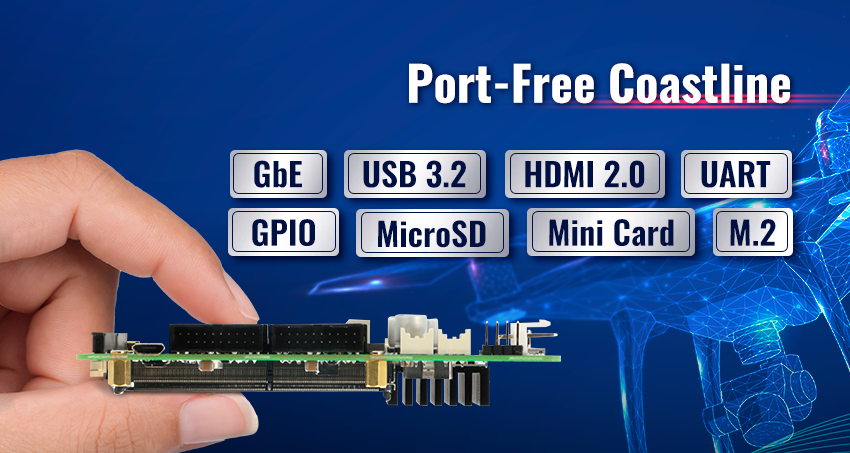 Port-Free Coastline
The BOXER-8224AI gives creators the ultimate flexibility of choosing the functions they require. To achieve this, AAEON's precise board design removed the bulk of physical I/O ports on the board's coastline, replacing them with wafers. Therefore, despite its port-less layout, the BOXER-8224AI offers connectors via pin-wafer for I/O features including GbE, USB 3.2, HDMI 2.0, UART, and GPIO. This innovative layout not only gives application developers modular flexibility, but also leaves room for MicroSD, Mini Card, and M.2 expansion slots for Wi-Fi, 4G, and additional storage.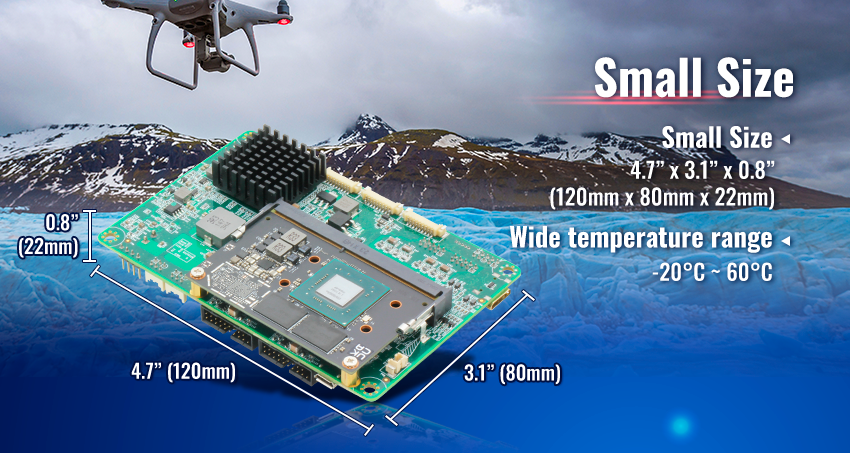 Small Size
Measuring just 4.7" x 3.1" x 0.8" (120mm x 80mm x 22mm), the BOXER-8224AI can be deployed near-universally and without concern for the space limitations that full system solutions often encounter. Further, its exceptional visual interface and UART function enabling 9-axis IMU sensor connectivity mean the BOXER-8224AI is both functionally and aesthetically built for drones. However, these features also lend their utility to people-counting and public safety applications, while the board's wide -20°C ~ 60°C temperature range facilitates its use in industrial settings, such as a smart manufacturing quality assurance device.
BOXER-8224AI
System

AI Accelerator
NVIDIA® Jetson Nano™
CPU
ARM® Cortex® -A57 Quad-Core Processor
System Memory
4GB LPDDR4
Storage Device

16GB eMMC 5.1 x 1
MicroSD slot x 1

Display Interface
Mini HDMI x 1 for HDMI 2.0
Ethernet
Wafer connector x 2 for Giga LAN
I/O

USB 3.2 Gen 1 x 4 (via 2x19-Pin Wafer)
Mini HDMI x 1 for HDMI 2.0
RS-232/485 x 2 (via 1x9-Pin Wafer)
UART x 1 and I2C x 2 (via 1x9-Pin Wafer)
5V Output (via 1x2-Pin Wafer)
GPIO x 6 (via 1x9-Pin Wafer)
MIPI Connector x 2 for MIPI Camera
LAN LED x 2 (via 2x6-Pin Wafer)
Micro USB for Flash OS x 1
Recovery Button x 1
Reset Button x 1 and Power Button x 1 (via Pin Header)

Expansion

M.2 2230 E Key x 1 for Wifi/BT
Mini Card x 1 (LTE)
Micro SD x 1
SIM card slot x 1

Indicator
—
OS Support
Linux (NVIDIA Jetpack™ 4.6 and above)

Power Supply

Power Requirement
Wafer connector x 1 for 12V ~ 24V DC

Mechanical

Mounting
—
Dimensions (W x D x H)

4.72" x 3.1" x 0.86" (120mm x 80mm x 22mm), SOM + Carrier Board Only

Gross Weight
0.45lb (0.2Kg)
Net Weight
0.23lb (0.1Kg)

Environmental

Operating Temperature
-4°F ~ 140°F (-20°C ~ 60°C with 0.5 m/s airflow)
Storage Temperature
-49°F ~ 176°F (-45°C ~ 80°C)
Storage Humidity
5 ~ 95% @ 40°C, non-condensing
Anti-Vibration
3.5Grm / 5~500Hz / X/Y/Z axis, random (by M.2 storage)
Anti-Shock
—
Certification
CE/FCC Class A
For packing list, detailed specifications and other product information, download the Datasheet or User Manual.