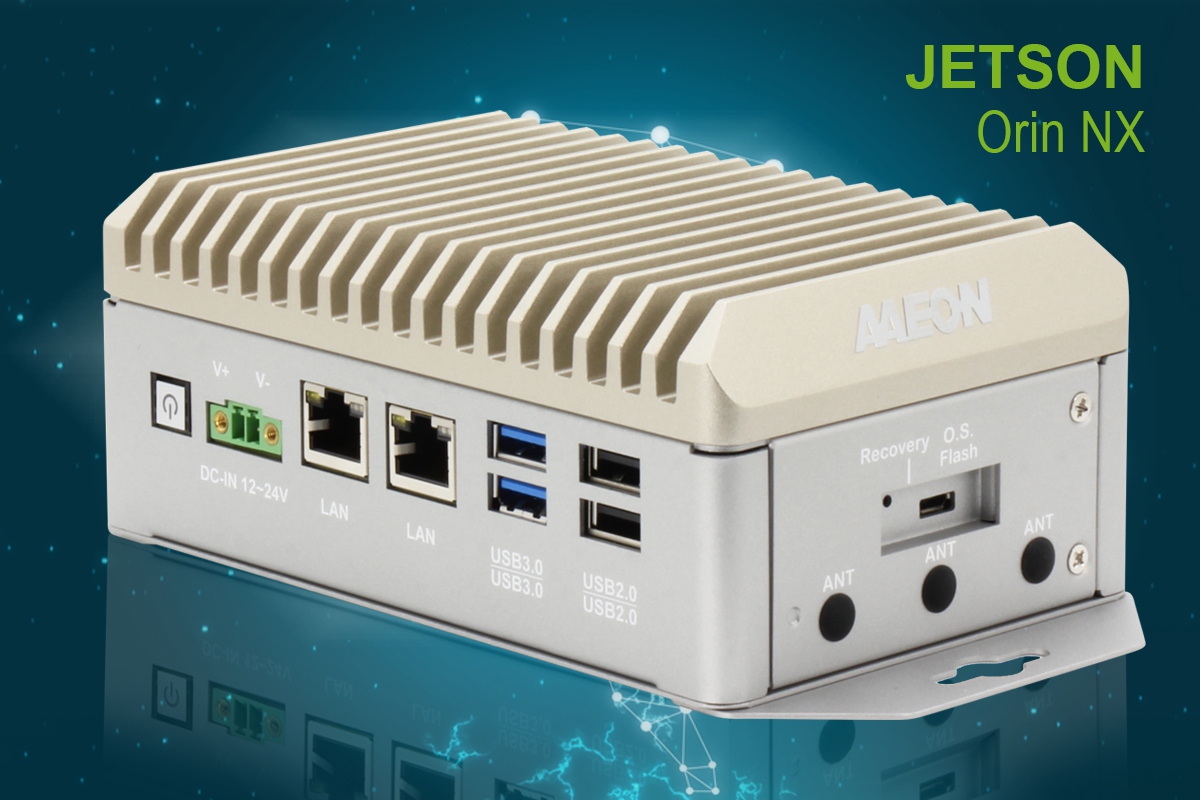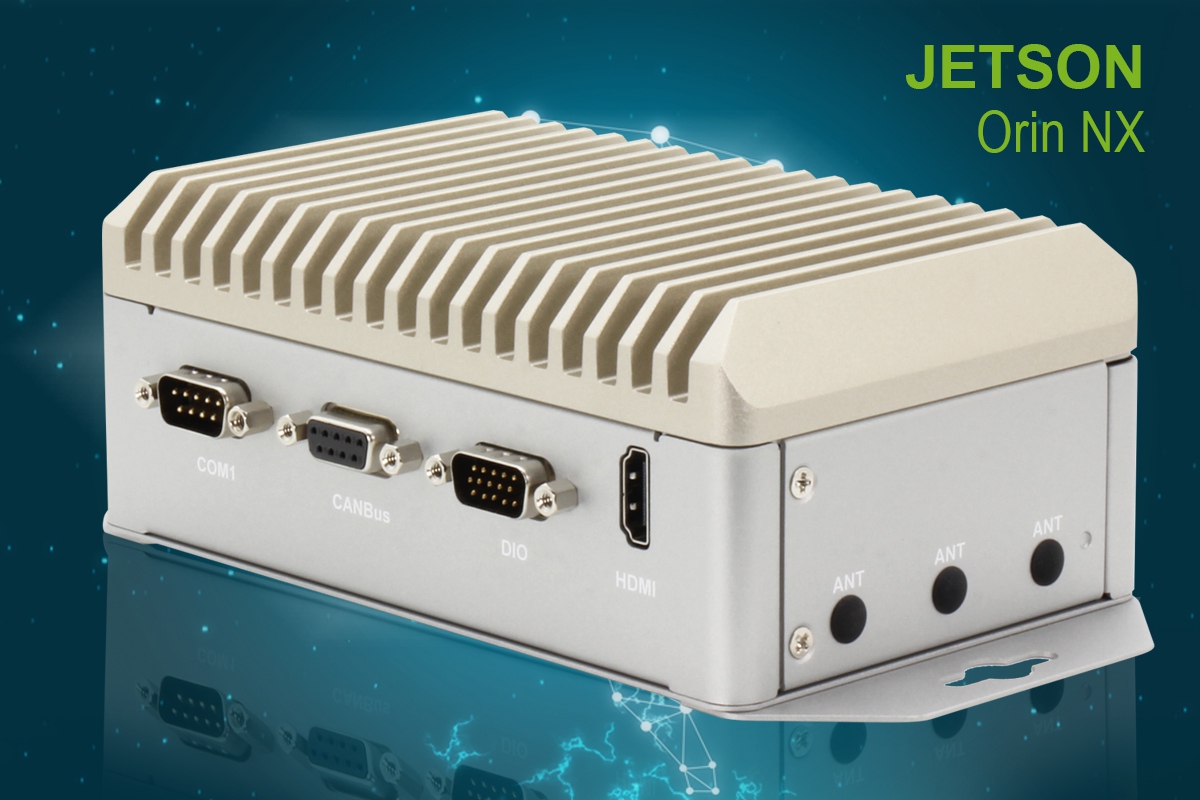 BOXER-8652AI
AI@Edge Compact Fanless Embedded AI System with NVIDIA® Jetson Orin™ NX
---
Features
NVIDIA® Jetson Orin™ NX
8GB LPDDR5
Supports M.2 E-Key x 1, M.2 B-Key x 1, M.2 M-Key x 1
Supports DB-9 x 1 for CANBus
Supports GbE LAN x 2
Compact, intelligent, and market-ready, the new BOXER-8652AI offers a unique set of attributes tailored to bring edge AI to the retail sector. It leverages the world-class capabilities of the NVIDIA® Jetson Orin™ NX and channels them through an expertly designed system equipped with a plethora of features conducive to seamless performance, including multiple ethernet and COM ports, as well as versatile expansion options.
All of these innovative features are housed in an incredibly compact, easily mountable chassis, making the BOXER-8652AI an ideal choice for deployment in any retail environment.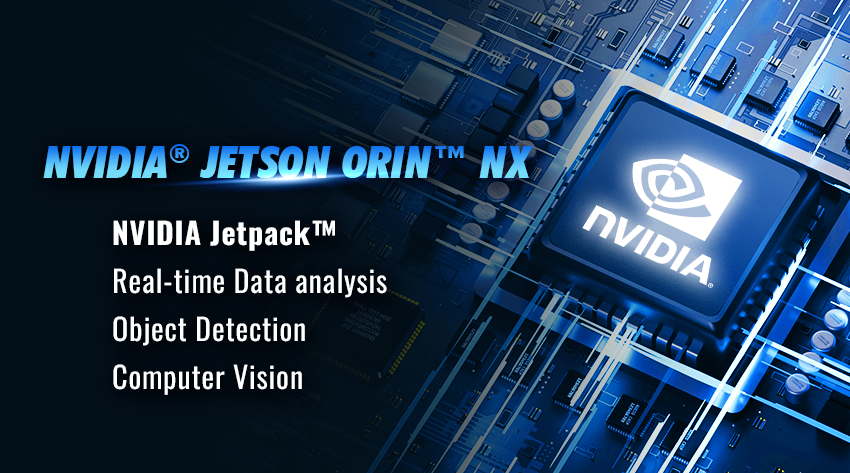 NVIDIA® Jetson Orin™ NX
The BOXER-8652AI features the NVIDIA® Jetson Orin™ NX module, offering up to 5 times the AI performance of the NVIDIA® Jetson Xavier™ NX, giving it the critical tools needed to build smart retail applications, such as real-time data analysis, object detection, and computer vision tasks. The system's compatibility with NVIDIA Jetpack™ 5.0 and beyond also provides users with a powerful development library for customizing inference models to meet their project's unique requirements.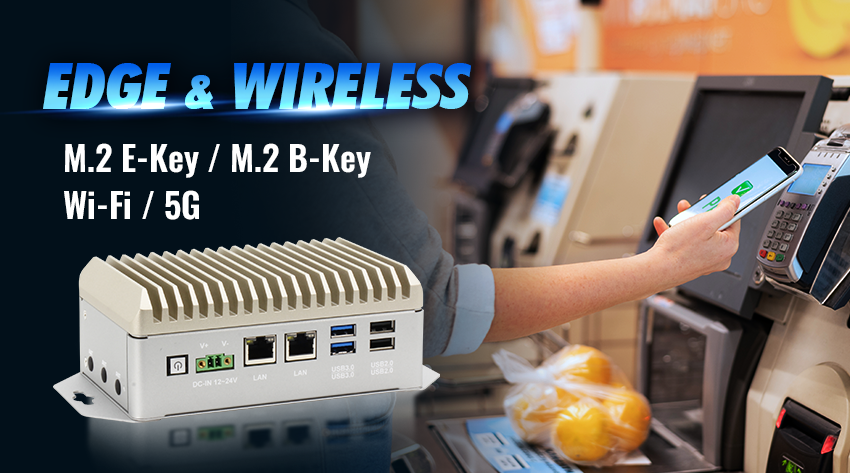 Edge & Wireless
Combining the power of the NVIDIA® Jetson Orin™ NX and flexible SSD-based storage, the BOXER-8652AI boasts both the capability and capacity required for building advanced inference models for edge data analytics. Additionally, the system's M.2 E and B-Key slots provide support for Wi-Fi and 5G, making it an ideal choice for wirelessly transmitting data to a central source or data center.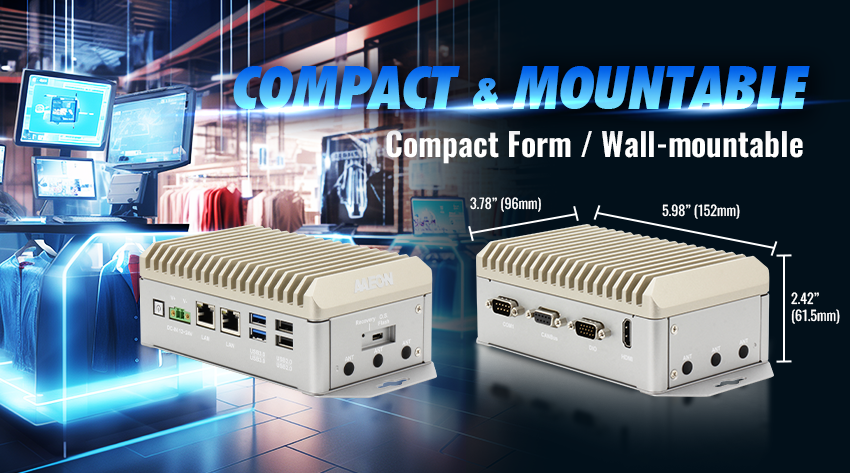 Compact & mountable
Despite its powerful features and extensive configuration of interfaces and expansion options, the BOXER-8652AI maintains a remarkably compact form factor, measuring just 5.98" x 3.78" x 2.42" (152mm x 96 mm x 61.5mm). This feature, combined with its wall-mountable design, makes it an ideal solution for discreet and hassle-free deployment.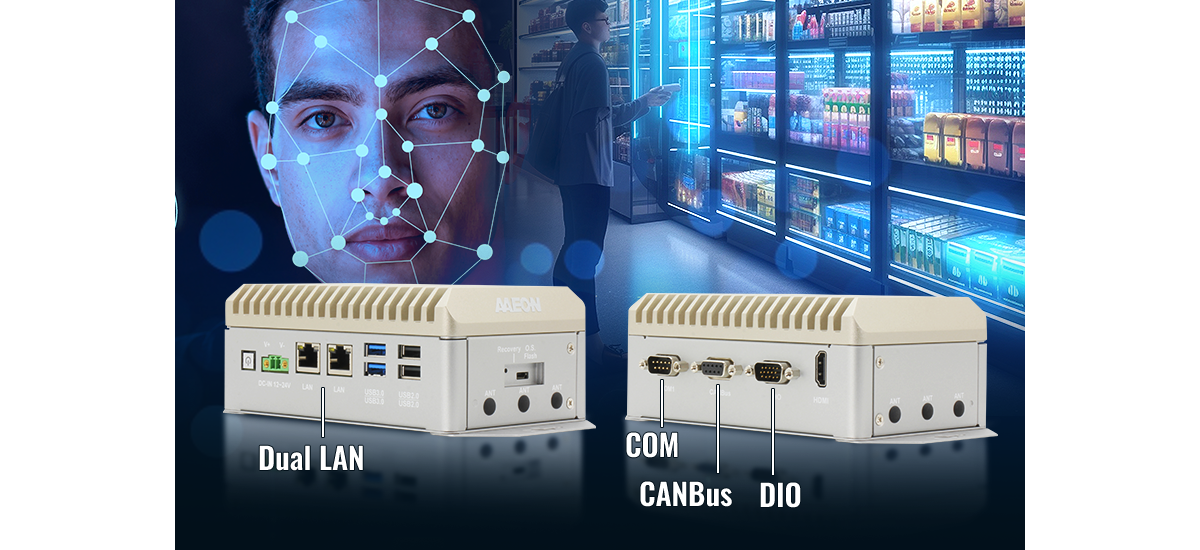 Dual LAN
The dual LAN ports of the BOXER-8652AI offer robust connectivity, making it an ideal choice for cost-effective IP camera installation. This feature enables the acquisition of crucial on-edge data through reliable and efficient hardware, which can then be processed by the system's GPU for real-time insights. This, in turn, aids business analysts in identifying trends in consumer behavior.
CAN/DIO
The BOXER-8652AI is equipped with CANBus and DIO via DB-9 and DB-15 ports, offering multiple communication protocols. Its DIO functionality can be synchronized with RFID readers, weight sensors, and barcode scanners to track inventory levels, while CANBus enhances asset management for operational security.
RS-232/422/485
A second DB-9 port provides support for RS-232/422/485, offering a valuable tool for automating legacy retail hardware devices without the need for costly and time-consuming retrofits. Furthermore, the versatility of this feature allows stores to utilize it for a range of tasks, such as temperature monitoring for perishable stock.
BOXER-8652AI
System

AI Accelerator
NVIDIA® Jetson Orin™ NX
CPU
6-core Arm® Cortex®-A78AE v8.2 64-bit CPU
System Memory
8GB LPDDR5
Storage Device
M.2 2280 M-Key x 1
Display Interface
HDMI 2.0 (Type-A) x 1
Ethernet
RJ-45 x 2 for 10/100/1000 Base-T
I/O

USB 3.2 Gen 2 (Type-A) x 2
USB 2.0 (Type-A) x 2
Micro USB x 1 for OS Flash
DB-9 x 1 for CANbus
DB-9 x 1 for RS-232/422/485
DB-15 x 1 for 13-bit DIO
Power ON/OFF switch x 1
Recovery button x 1
Antenna Hole x 6

Expansion

M.2 2230 E-Key x 1 (Wi-Fi/Bluetooth)
M.2 3042/3052 B-Key x 1 (4G/5G)
M.2 2280 M-Key x 1

Indicator
Power LED x 1
OS Support

Linux (NVIDIA Jetpack™ 5.0 and up)

Power Supply

Power Requirement
DC-in 12-24V with 2-pin terminal block

Mechanical

Mounting
Wall mount kit
Dimensions (W x D x H)

5.98" x 3.78" x 2.42" (152mm x 96 mm x 61.5mm)

Gross Weight

3.97lb (1.8kg)

Net Weight

2.65lb (1.2kg)

Environmental

Operating Temperature
-5°F ~ 140°F (-15°C ~ 60°C with 0.5 m/s airflow)
Storage Temperature
-40°F ~ 176°F (-40°C ~ 85°C)
Storage Humidity
5 ~ 95% @ 40°C, non-condensing
Anti-Vibration
3.5Grm / 5~500Hz
Anti-Shock
50G peak acceleration
Certification
CE / FCC class A
For packing list, detailed specifications and other product information, download the Datasheet or User Manual.