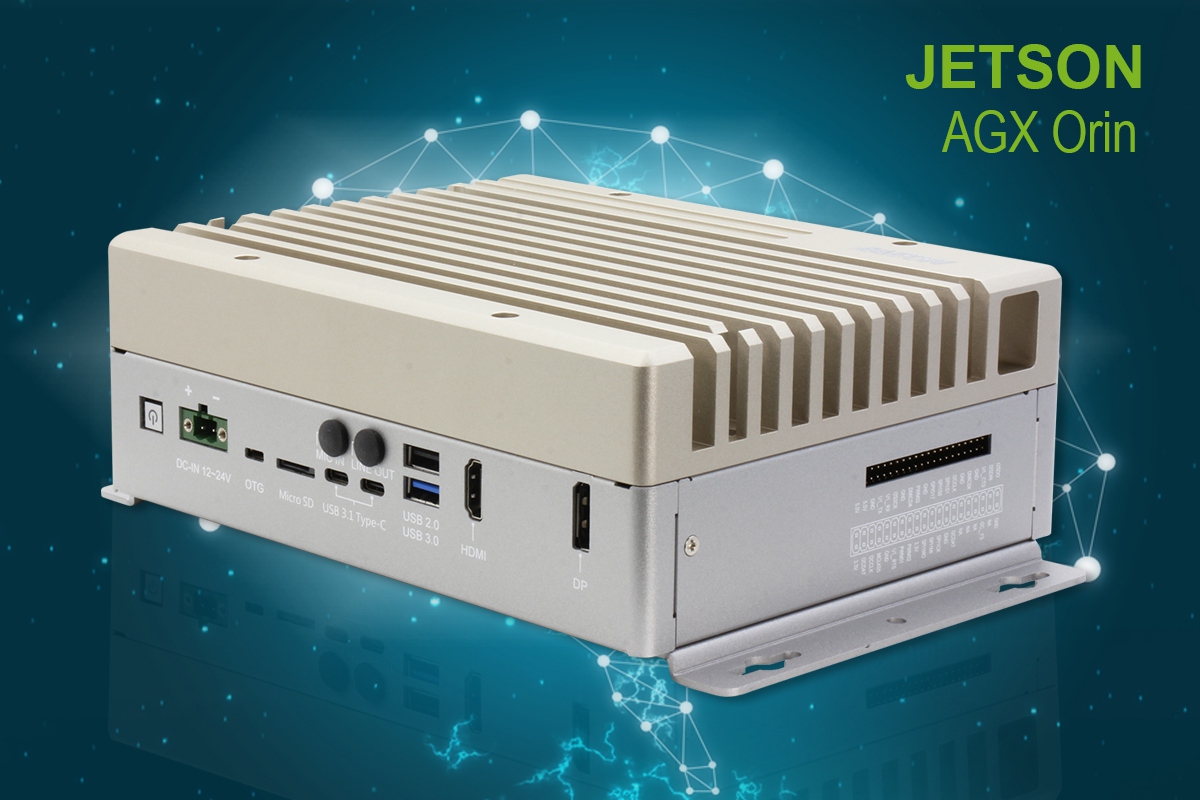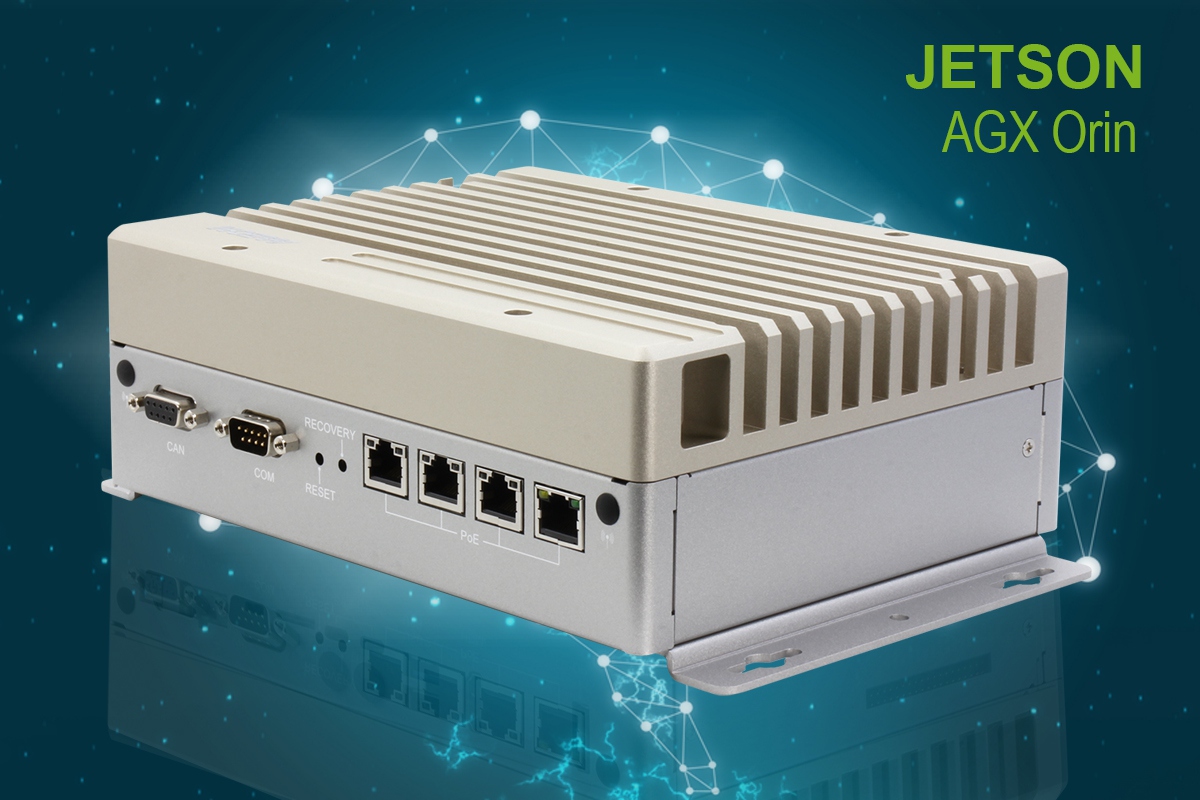 BOXER-8640AI
AI@Edge Fanless Embedded AI System with NVIDIA® Jetson AGX Orin™ 32GB
---
Features
NVIDIA® Jetson AGX Orin™
PoE/PSE 802.3af x 4 (Max. 60W)
RS-232/422/485 x 1, CANBus x 1
40-pin Header, Mic-in/Line-out
M.2 2230 E-Key, M.2 2280 M-Key, 2.5" SATA Drive Bay
Powered by the NVIDIA® Jetson AGX Orin™, the BOXER-8640AI fanless Box PC brings preeminent AI capabilities to the edge for more uses than ever before. The NVIDIA Jetson AGX Orin's Ampere Architecture boasts 1792 CUDA® and 56 Tensor cores, making it capable of up to 200 TOPS. This allows the BOXER-8640AI to harness paradigm-shifting inferencing performance across multiple video streams simultaneously.
AAEON's expertly designed hardware broadens application potential by accommodating the latest NVIDIA JetPack™ SDK, giving creators a complete framework with which to harness world-class AI acceleration, multimedia, graphics, and computer vision tools for any application. A key facet to the BOXER-8640AI's utility is its versatility in deployment, boasting an impressive wide temperature range of -4°F ~ 131°F (-20°C ~ 55°C), making it suitable for deployment in any environment. Further, the density and sophistication of its design is represented by its four PoE LAN ports, synergizing power with multipurpose function.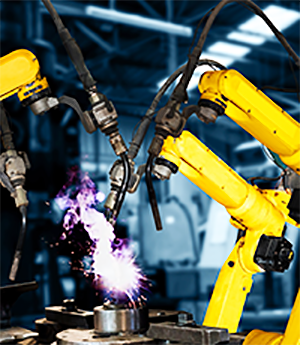 Industry 4.0
The BOXER-8640AI's wide temperature range means it thrives in industrial environments, while LPDDR5x support and an array of peripheral connectors such as PoE cameras provide a platform for manufacturing quality assurance applications to operate in real-time.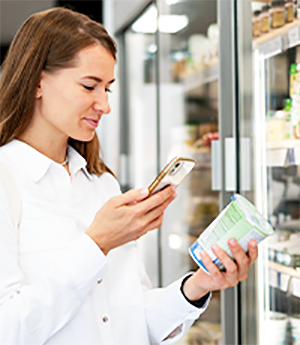 Smart Retail
The NVIDIA Ampere Architecture's elite AI inferencing provide object detection capabilities that make smart retail applications, such as frictionless shopping, precise and reliable. To facilitate this, the BOXER-8640AI hosts both PoE LAN and USB 3.2 ports.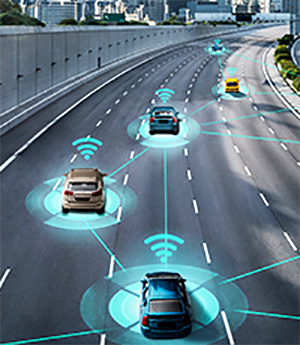 Smart Transport
The BOXER-8640AI is rugged and durable. A wide temperature range of -4°F ~ 131°F (-20°C ~ 55°C) coupled with a 12V~24V DC input makes in-vehicle, such as passenger information systems, and off-road transportation solutions, such as ANPR and object detection possible.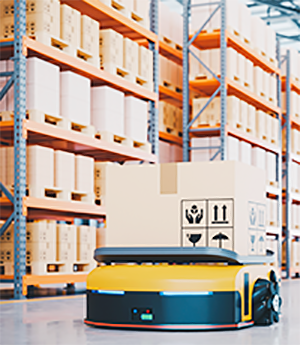 AMR
A full-function I/O with real-time object detection and multi-sensor fusion gives the BOXER-8640AI enhanced positional accuracy when deployed as an AMR solution. Additionally, its mix of durability and 200 TOPS of computing power courtesy of the NVIDIA Jetson AGX Orin's Ampere Architecture make it perfect for deployment as both a service robot and outdoor AMR.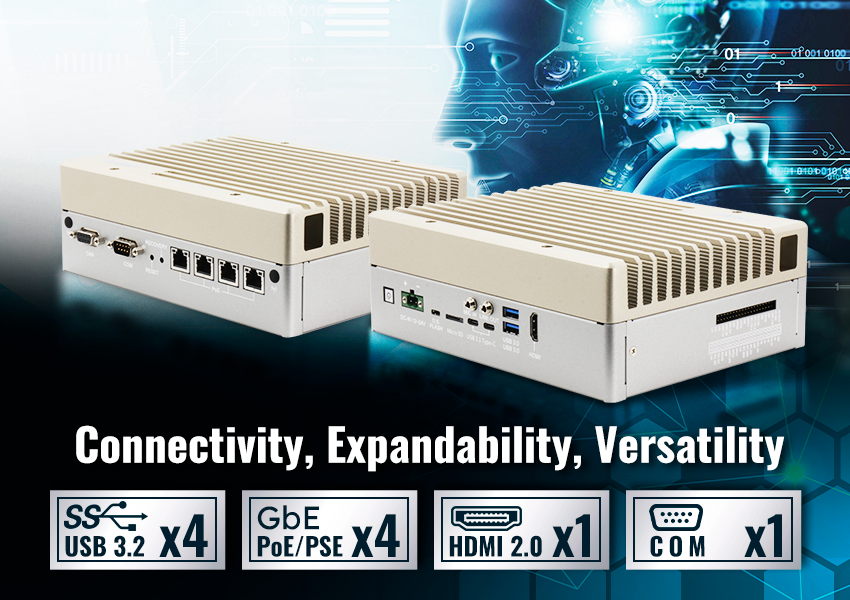 The BOXER-8640AI's I/O is precisely configured to channel the AI performance of the NVIDIA Jetson AGX Orin, and to fully utilize the tools provided by the NVIDIA JetPack SDK. With a plethora of ports including one HDMI, four PoE LAN, and four USB 3.2 ports, users have a comprehensive interface through which to tailor solutions to their project. Further, the BOXER-8640AI offers storage options that are both vast and expandable, with 64GB eMMC onboard complimented by a MicroSD Card slot, 2.5" SATA drive bay, and NVMe via an M.2 2280 M-Key. Coupling these features gives customers both the means and microarchitecture to bring their ideas to fruition.
BOXER-8640AI
System

AI Accelerator
NVIDIA® Jetson AGX Orin™ 32GB
CPU
8-core ARM v8.2 64bit CPU, 2MB L2 + 4MB L3
System Memory
32GB 256-Bit LPDDR5x 205GB/s
Storage Device

64GB eMMC 5.1

Micro SD Card Slot x 1

2.5" SATA Drive Bay x 1

M.2 2280 M-Key x 1

Display Interface
HDMI 2.0 x 1
Ethernet
RJ-45 for GbE PoE/PSE 802.3af x 4 (Max. 60W)
I/O

USB 3.2 Gen 2 (Type-A) x 2

USB 3.2 Gen 2 (Type-C) x 2

RS-232/422/485 x 1

CANBus x 1

Mic-in x 1

Line-out x 1

MicroSD Slot x 1

Micro USB x 1 for OS Flash

Recovery Button x 1

Power Button x 1

40-pin Header compliant with NVIDIA Jetson Orin Nano Developer Kit( without CANBus)

Expansion

USB 2.0 header x 1 (Optional, circuit reserved)

M.2 2230 E-Key x 1 (Wifi/BT)

M.2 2280 M-Key x 1 (NVMe)

2.5" SATA Drive Bay x 1

RS-232/422/485 pin header x 1

Indicator
Power LED x 1
OS Support
Linux (NVIDIA Jetpack™ 5.0 or above)

Power Supply

Power Requirement
DC 12V~24V 2-pin terminal

Mechanical

Mounting
Wallmount
Dimensions (W x D x H)
8.26" x 6.46" x 2.91" (210mm x 164.2mm x 74mm)
Gross Weight
8.3 lb. (3.76Kg)
Net Weight
6.4 lb. (2.9Kg)

Environmental

Operating Temperature
-4°F ~ 131°F (-20°C ~ 55°C, according to IEC60068-2 with 0.5 m/s AirFlow)
Storage Temperature
-40°F ~ 158°F (-40°C ~ 70°C)
Storage Humidity
95% @ 40°C, non-condensing
Anti-Vibration
Random, 3 Grms, 5 ~ 500Hz
Anti-Shock
50G Peak Acceleration
Certification
CE/FCC class A
For packing list, detailed specifications and other product information, download the Datasheet or User Manual.